Vacuum Furnace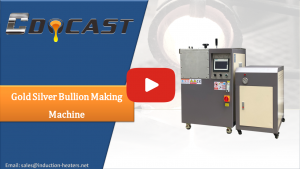 The vacuum furnace is equipment for heating and melting types metals  in vacuum conditions. Vacuum furnace is mainly used for , vacuum melting, vacuum heat treatment, annealing, brazing of metal parts, metal grians& powder making. Cooldo can provide a variety of customized vacuum furnaces.
Function:
1: Vacuum melting furnace: melting all kinds of metals and metal alloys in a vacuum condition. The vacuum-closed environment can prevent oxidation and achieve the best quality metal castings.
2. Vacuum heat treatment furnace can be used for vacuum quenching (tempering, annealing), which is a treatment method to achieve the expected performance by heating and cooling materials or parts in a vacuum according to the process specification.
3. Vacuum continuous casting machine. Melting and casting integrated design, various shapes of metal, like bar, strip, sheet, rod directly can be cast with our vacuum continuous casting machine.
4: Vacuum powder making machine is used to melt metal in a vacuum condition, and then break the molten metal into extremely fine particles by high-pressure water gun. It is widely used in the gold refirney  industry and metal powder industry.
5: Vacuum granulator, adopting the principle of induction heating, drill some hole at the bottom of the graphite crucible. The molten metal flows out through the hole at the bottom of the crucible and falls into the water tank to form uniform metal particles as per required.
Vacuum furnace has many different specifications and models and functions, and they are different in effective area size, furnace loading, heating power, etc., so welcome to inquiry us for more details.